Guide
What is Alexa Echo Dot?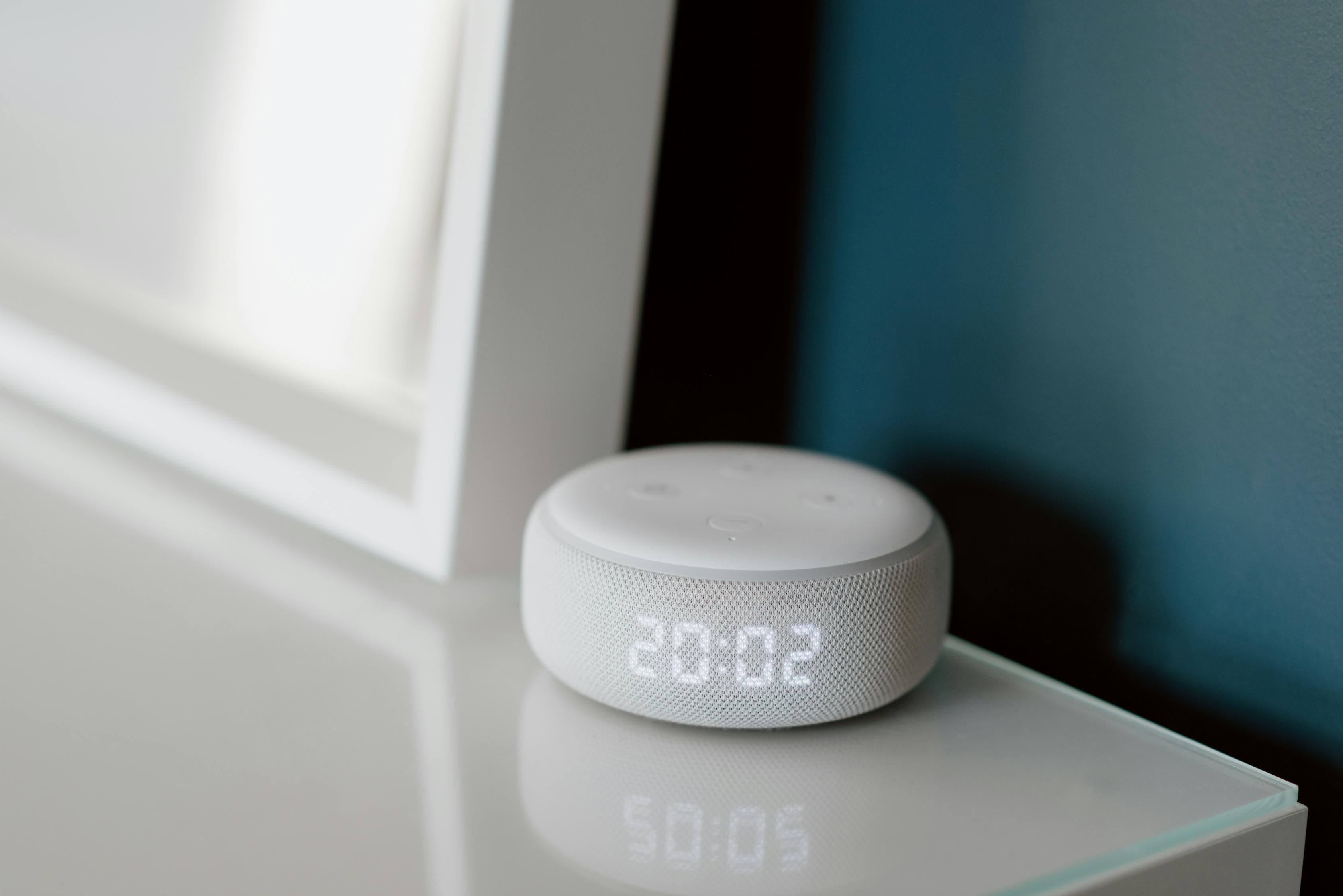 Read Time:
6 Minute, 7 Second
If you don't have any idea about What is Alexa Echo Dot? is and planning to buy it. Then in this article, we are going to give you complete in-depth information about Alexa echo dot.
Have a look!
What is Alexa Echo dot?
Alexa Echo dot is a smart speaker and the bigger version of the Amazon Echo smart speaker. It is a voice-controlled smart speaker that uses an artificial intelligence Alexa to process commands. There is a wide range of features that you can access with Alexa like playing music, controlling hardware devices, setting Alarms, playing games and so many things.
Alexa Echo dot is the new model of Echo speaker. They have launched this speaker with a unique design and updated NLP (Natural language processing) and ML. Echo dot has improved design and has very few buttons compared to Echo, and has good take over user command.
Echo dot has quite a few differences in the size of the speaker, and everything is almost the same. This new model of Echo dot has a large speaker which covers most of the speaker. If you are looking for a smart speaker with quality sound, you should consider Alexa Echo dot.
Let's look more at its features and see what it has to offer to us.
Connectivity
Alexa Echo dot is a compact speaker that lets you connect the speaker with your device using various mediums such as Bluetooth, Wire, and Wi-Fi. These are some major ways to connect your Alexa Echo dot with your mobile device and other physical hardware.
Alexa Echo dot has minimized buttons and ports that give it a perfect minimalist look. You will notice very few buttons and ports compared to Alexa Dot. It supports Dual-band Wi-Fi (2.4 GHz and 5 GHz). Similarly, it also has Bluetooth 4.1, which lets you play music from your phone to Echo dot.
This is all about the connectivity of the Alexa echo dot.
Audio
When it comes to audio, it has got a 3.5 mm line out for external speakers and phones. Similarly, you will also get a 1.6-meter audio jack to connect speakers and mobile phones. For better audio and music listening experience, Amazon has featured Dolby audio.
The 4th generation model of Alexa Echo dot comes with an upgraded speaker. It has got 3.0 inches woofer and another 0.8 inches dual front-firing tweeter. This will give amazing sound clarity when listening to music and news.
Smart features
Alexa Echo dot has lots of intelligent features compared to other smart speakers. You can make phone calls and leave a message when a person is unavailable. Similarly, you can also play news music videos and control smart devices.
The best feature about Alexa Echo is you can control smart devices like a Camera, Speaker, Door lock, and power plug using your voice command. Moreover, Alexa can also remember bills, payment, parenting, workout routine, and various day-to-day chores. You can also customize your routine using this Echo dot.
Why do we need Echo dot?
Echo dot is best for anyone who wants a virtual assistant to simplify day-to-day tasks. Using Echo dot, you can do various things from playing music to making phone calls. Similarly, if you are planning to create intelligent home automation, then the Alexa Echo dot is the best smart speaker to consider. It is supported by most intelligent hardware devices and can be easily controlled using the Alexa voice command.
Unlike the traditional portable speaker, there are many reasons to choose Echo dot. They have almost similar pricing compared to the regular speaker and provide many features compared to a regular speaker. Alexa can also become your mentor as it has an answer to every question, which will be helpful if you ask a lot of questions.
How Echo Dot Works?
Alexa Echo dot is a standalone device that can work without additional devices. All you need is a good internet connection and an Alexa app installed on your phone. First, you need to download the Alexa app on your phone and then turn on Bluetooth on your device. After this Alexa app will show all the available Echo in the Bluetooth or Wi-Fi network.
Select your Echo speaker, and then the speaker will be ready to work and take your command. Similarly, if you have smart devices in your home, you can also control these devices with your voice instruction.
To control smart devices, you need to ensure that these devices are connected to your local network where you have connected your Alexa. Now, Alexa can easily control your smart devices and gadgets with your voice command.
Different Model of Echo dot
There are different types of Echo dot in the market depending upon your needs, budget, and requirement. Similarly, Amazon has been launching a new generation of Echo dot in their smart speaker lineup. In this section, we will discuss different types of Echo dot and their features that will help you to choose the best echo dot according to your requirement.
Echo Dot Kids Edition
Amazon has targeted a diverse group of people, including children, youths, and older people, using their Echo dot. Echo dot kids Edition is specially designed for children under the age of 8. Alexa Echo dot is best for children who ask a lot of questions. This is the Alexa dot kids addition which the kids are going to love it lot.
This particular model of echo dot comes with a fun design and delivers a crisp vocal with a balanced sound. It can help kids learn and grow by asking questions and reminding your child to do homework, Alarm, and various other things.
Echo show
Echo Show is almost similar to Alexa Echo dot. The best part about the Echo show is it comes with a built-in 10 inches LED screen. This screen shows you the visual output for the Alexa assistant response. The speaker is equipped with a motion sensor and automatically wakes its screen, and you don't need to press any button to wake the screen.
It has a built-in HD camera which allows you to make a video call and have face time with your loved ones. Similarly, it can also be your kitchen companion while cooking your favorite dish. Besides this, you can also pair your smart devices like a camera with an Echo show. It can guard your home and can send you a smart alert when something unusual is detected. This is all about echo show.
Echo studio
Echo Studio is a robust smart speaker consisting of 5 speakers that produce powerful bass and 3D sounds. The speaker also features Dolby Atmos technology to provide more depth and clarity to the sound. If you are planning to replace your existing Echo dot with a powerful and big size smart speaker, you need to see Echo Studio.
Besides this, it has all the features that you will get in Alexa echo dot-like music streaming and also allows you to control smart devices. Echo studio is also built with multiple layers of privacy protection. You have control over your voice recording and microphone.