Read Time:
4 Minute, 18 Second
Gaming can be done with friends, family, or even solo. Video games are an excellent stress reliever when used in moderation. But gaming isn't just about the games; gamers seek an engaging experience. So, gaming setups include many more accessories that give an advantage and boost the overall experience. In this post, we'll look at What Are the Good Accessories for a Gaming Setup?
What Are the Good Accessories for a Gaming Setup?
Gaming Keyboard
 Razer Huntsman Wired Gaming
A gaming keyboard is also essential for many gamers. This is because it keys your in-game avatar's actions, such as moving around and opening and closing games' windows and applications.
A good gaming keyboard has a comfortable key feel, responsive keys, and a sturdy build, and the same is the case with the Razer Huntsman Wired gaming keyboard.
It is a TKL gaming keyboard with linear optical switches for the best gaming experience. Moreover, it has PBT keycaps which offer a great touch feeling.
 Logitech G613 Gaming Keyboard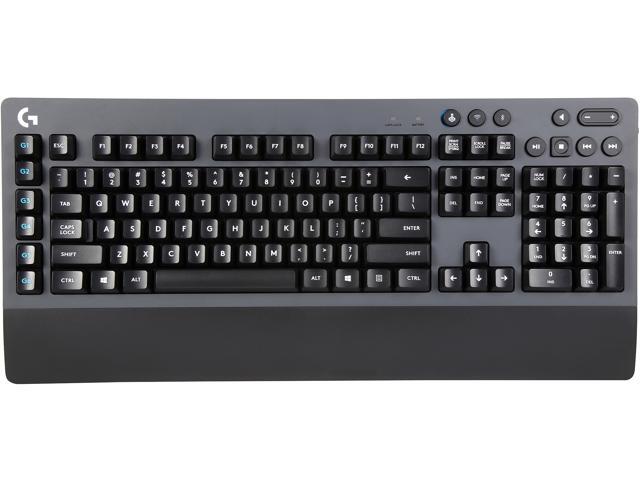 Without Logitech accessories, your gaming setup is incomplete. Logitech makes all kinds of PC/gaming accessories, and its keyboard doesn't lag too far behind its best gaming keyboards.
The Logitech G613 lightspeed is a wireless mechanical gaming keyboard that comes with wifi and Bluetooth connectivity. It is a great keyboard for the price of a great brand like Logitech.
Gaming Mouse
 Razer DeathAdder V2 Pro
If you are an FPS gamer and play games like Valiant, Overwatch 2, and CS Go, then your setup is incomplete without a lightweight gaming mouse. The Razer DeathAdder series is one of the most popular gaming mouse series for budget games.
The DeathAdder V2 Pro comes with a 20K DPI optical sensor along with chroma RGB lighting and 8 programmable buttons, which gives you an edge over your competition in FPS games. So, it is a must-have accessory in your gaming setup.
Logitech G502 Hero
The Logitech G502 Hero is for those who want more accurate flick shots with a lightweight gaming mouse. A total of 11 programmable buttons are available on this mouse, which not only boosts productivity but also helps in editing videos faster.
Moreover, this mouse has onboard memory, which allows it to remember the settings. The best part about this Logitech mouse is that you can adjust the weight according to your needs.
Gaming Headphones
 HyperX Cloud Stinger Core
HyperX Cloud Stinger Core gaming headphones are the first preference of any gamer. These headphones offer you the latest 7.1 surround sound technology, which allows you to get an idea of the enemy in the game.
The HyperX headphones are the must-have accessory in your setup, as they have a noise-canceling microphone that allows your teammates to hear you without any issues.
 SteelSeries Arctics Pro Gaming Headset
If you want to invest in a premium gaming headset, then the SteelSeries Arctics Pro is the best gaming headset. It is an over-the-ear headset with premium high-resolution speakers with high density, and it can touch as high as 40,000 hertz with its clear sound.
Moreover, these headsets are polished with steel and come with a consistent fit. On top of that, the USB chat mix dial lets you maintain balance in the audio between your in-game chat and game audio.
Gaming Controller
Razer Wolverine V2 Chroma Wired Gaming Pro Controller
A gaming controller is a must-have accessory, especially if you own a gaming console like Xbox One or PS4/PS5. This gaming controller is compatible with Xbox, PlayStation, and PC.
Moreover, it comes with remappable buttons and triggers to get you a more personalized play style. There are 4 extra triggers along with 2 remappable bumpers for a customized gaming experience.
Steering Wheel
Logitech G29 Driving Force Racing Wheel
A racing game enthusiast who enjoys Forza, Need for Speed, and other racing games, then you can't stop yourself from buying a racing/steering wheel. The Logitech G29 is one of the best gaming/racing wheels to add to your gaming setup. It comes with a driving force shifter bundle that allows you to adjust gears, brakes, and acceleration.
An Ergonomic Gaming Chair
Noblechairs Hero Gaming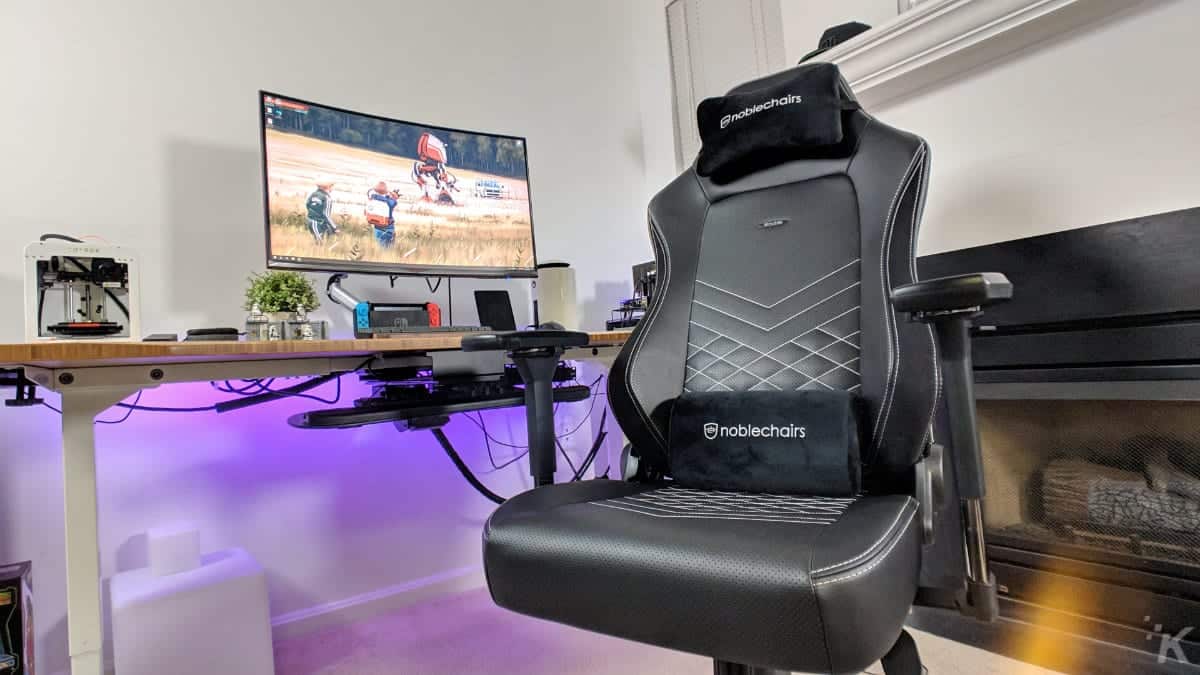 Without a proper gaming chair, any gaming setup is incomplete. The noblechairs Hero Gaming chair is a gaming cum office chair that offers lumbar support.
Moreover, the chair comes with PU hybrid leather, which allows your skin to breathe and sweat less when you don't have an air conditioner in your room. On top of that, this chair can fit in any gaming setup, as they are plenty of color options to choose from.
Conclusion
A gaming setup can be expensive and time-consuming to acquire. Therefore, it's important to make sure you buy the best accessories for your setup. Luckily, by following our advice, you'll be able to find the best accessories for your setup.