Guide
What are the criteria for choosing a tablet in 2022?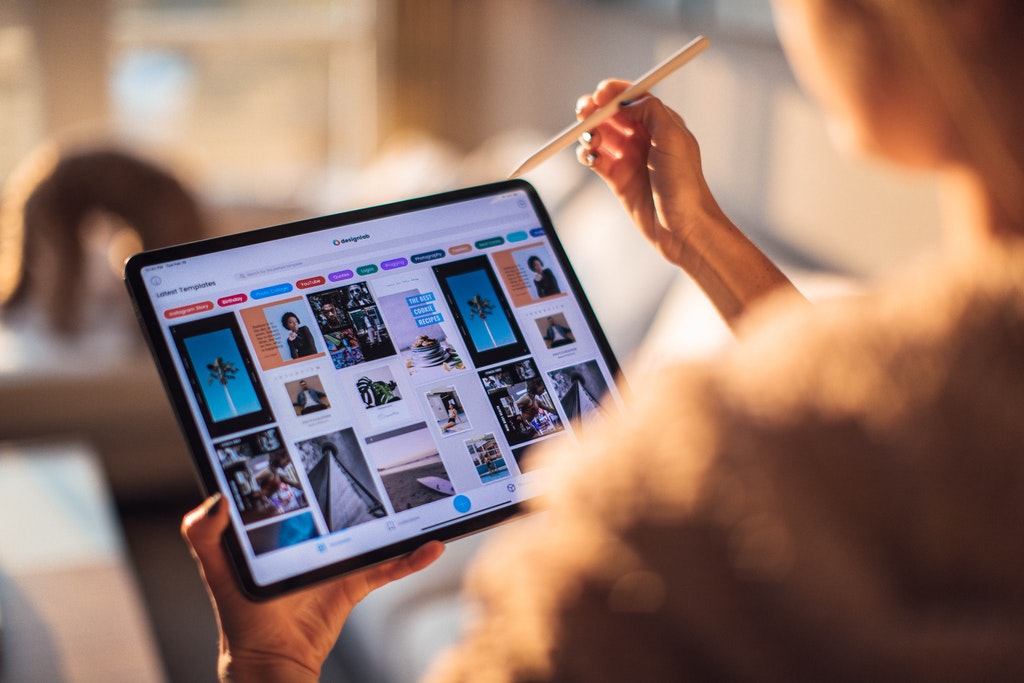 Read Time:
3 Minute, 48 Second
The tablet is a very practical device that allows you to carry out many tasks, whether professional or not. This device fulfills both the functions of a computer as well as those of a telephone.
Ideal for web browsing and communication via social networks, it also allows you to watch videos, listen to music and play various games. Therefore, it is a tool that appeals to both children and adults. Focus on the criteria to be taken into account.
The destination of use
To choose a tablet, you must first ask yourself questions about its intended use. So ask yourself what you intend to do with this gadget. The type of use is an essential point since it determines the technical specificities of the latter.
If you plan to buy a tablet for mobile use , then a size of 7 to 8 inches will be fine. It will also require excellent autonomy as well as a good level of connectivity (3G/4G). Those who only want to use the device for watching movies and gaming can choose a model with a larger screen (at least 9 inches). The hardware configuration will also have to be more muscular.
screen size
It is also essential to take an interest in the screen size to choose the tablet adapted to your needs. For clarification, when you see values ​​like "screen 10.1", this refers to the diagonal of the screen which is expressed in inches. Since one inch equals 2.54 cm, then a 10.1 inch tablet will be more than 25 cm diagonally.
For mobile use, it will be necessary to prefer a tablet of less than 8 inches because it will be easier to transport. To follow HD movies, play games or enjoy browsing comfort, bet on a tablet with a size of 9 to 11 inches . This is the case of Huawei's T 10 tablet which has a 10.1 IPS screen and is very affordable. It offers many performances and the beautiful colors of its screen make it an ideal device for multimedia use.
Finally, it is important to be vigilant about the touch screen technology. For better comfort of use, prefer a model with a capacitive screen and a multitouch device. This will allow you to access features with multiple fingers.
The operating system
The operating system is also an important criterion since it has an impact on the interface and the content offered (music, games, applications, etc.). The three main operating systems for tablets these days are IOS, Android, and Windows . It also seems that the Android versions are the most marketed.
Android is Google's operating system and it offers a scalable and customizable environment. This has been specially designed for synchronization with all Google services . Moreover, its online store has more than one and a half million applications.
As for IOS, it is embedded in Apple tablets . It is characterized by its intuitive character as well as its ease of use. The App Store has over 2 million apps. As for Windows, it offers many customization options and its store has more than 700,000 applications.
Weight and autonomy
These are non-negligible criteria for choosing the right tablet, especially if it is to be used while traveling.  So, for your rare trips, you will need a 5 to 7 hour tablet. However, for regular commuting, you'll need a tablet with over 8 hours of battery life .
As for the weight, prefer a model under 400 g if you travel a lot. This will limit the bulk and make transport much easier for you. If you rarely travel, a tablet over 400 g will be perfect.
storage space
The tablet is above all a multimedia tool. In view of this, it is essential not to neglect the storage space as it will help you to download lots of games, movies, music, photos and applications. In general, the storage space is estimated between 8 and 128 GB .
Therefore, you should take the time to identify the type of files you intend to save on your device. In most cases, 16 GB of storage space will suffice. If your needs are higher, then opt for a device with an internal memory of 32, 62, 128 or even 256 GB . You will be able to download as many films and music as you want, without being confronted with a space problem.
Finally, be vigilant about connections and network. If you travel regularly, choose a tablet compatible with 3G or 4G networks. Otherwise, the wifi connection will suffice.