Best
MacBook vs iPad: Which is Better in 2022?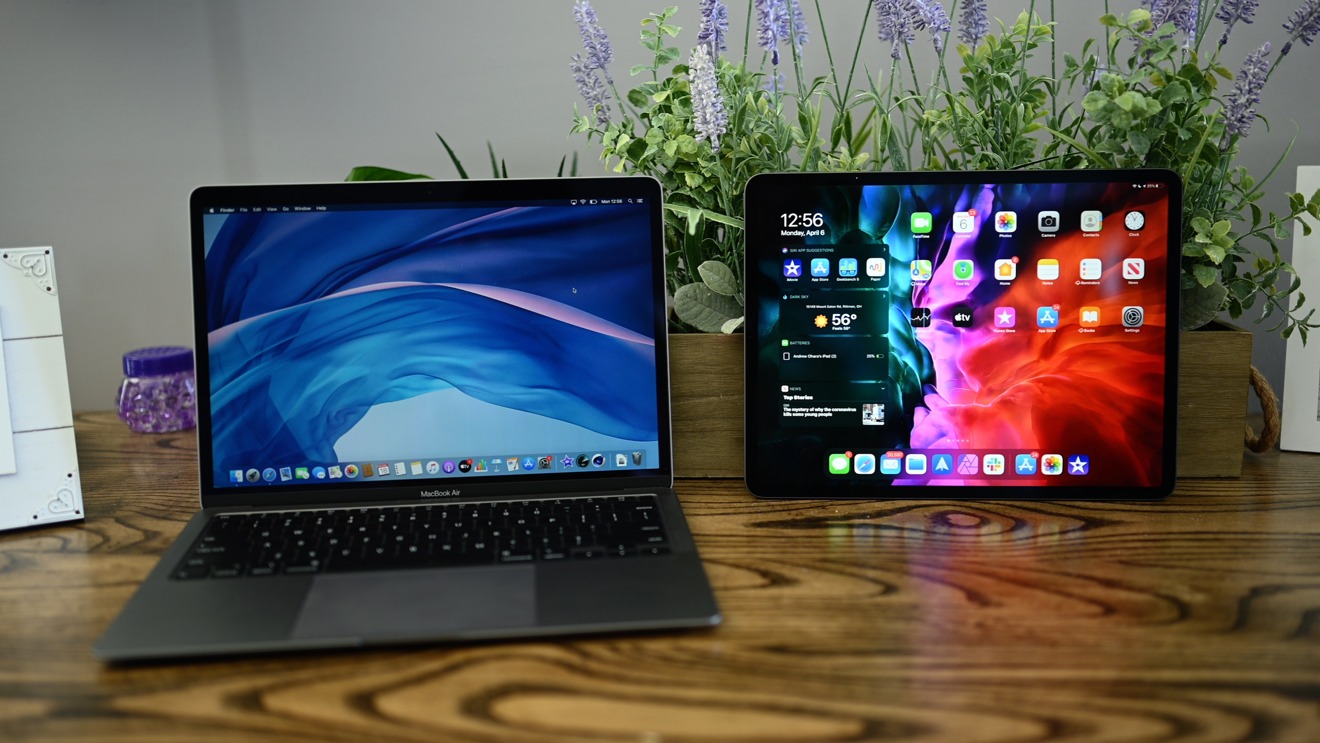 Read Time:
5 Minute, 22 Second
In this article, we will explore MacBook vs iPad: Which is Better in 2022? MacBook and iPad are two completely different devices having unique specifications and software. It may sound odd to many people when comparing MacBook with an iPad. Over time iPad has gone through many significant changes that can make a valid argument with the MacBook laptop. 
Recently, the company has launched its newer iPad and MacBook model with similar hardware specs. The latest iPad and MacBook laptop model has an m1 processor and a storage capacity of up to 2TB. This has put many of their users in the dilemma of whether there is any difference between MacBook and iPad. 
MacBook vs iPad: Which is Better in 2022?
What is MacBook?
The MacBook is a laptop manufactured and sold by popular tech giant Apple. The Mac in the name stands for Macintosh, which was the first computer manufactured and sold by Apple. It is called a book because the size of the laptop is roughly the size of a typical notebook. The first MacBook computer was introduced in 2006, and since then, the company has launched various models of MacBook in its product lineup. 
Apple Macbook Pro 2022 is the most recent and latest model of MacBook Pro in the market right now. The laptop is equipped with the latest ARM-based M2 chip. Similarly, the in-house SoC has greatly changed battery life performance and many more. According to publicly available data, the newest model of the MacBook laptop can easily withstand 18 hours in normal usage. 
Furthermore, the best thing about the MacBook laptop is its display. Since 2015 Apple has promised to use the retina-based display in all their MacBook. Retina display supports up to 2560 X 1600 resolutions and 400 nits of brightness. Regarding connectivity, MacBook Air doesn't provide many physical ports for USB compared to other laptops. There are many adapters available for MacBook; you can consider them to broaden port connectivity in your laptop.
What is an iPad?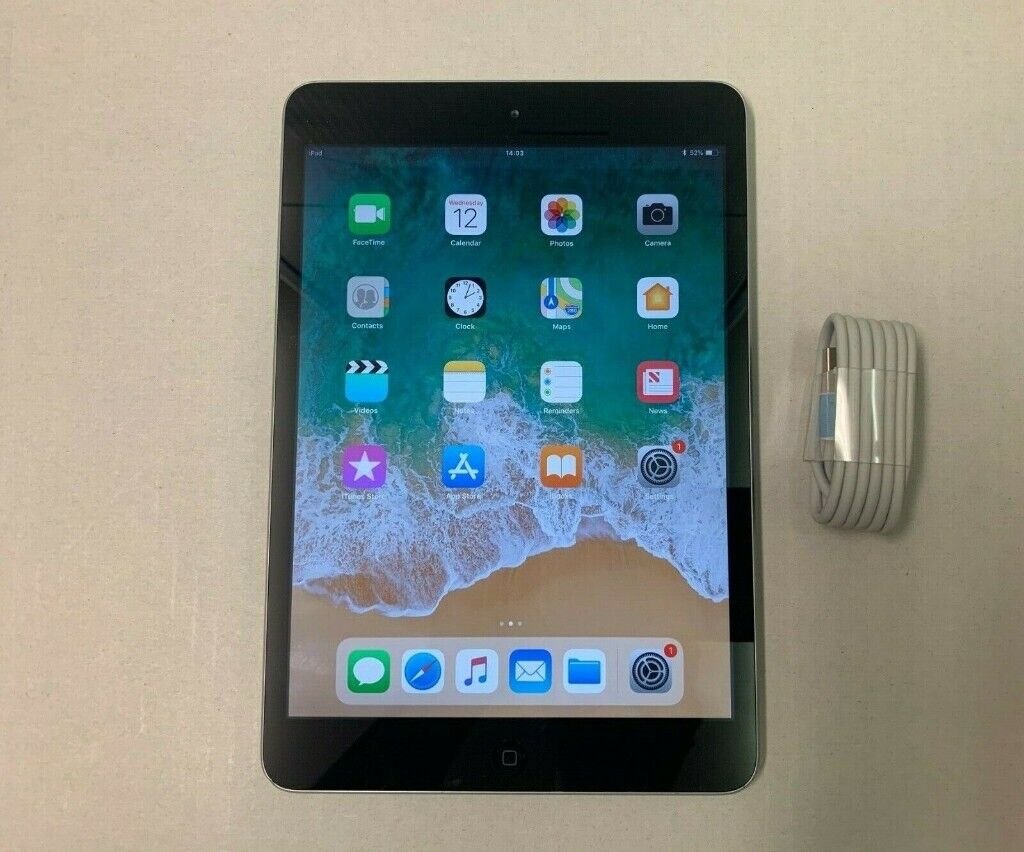 iPad is a touch screen tablet computer developed by Apple Inc. The "I" name stands for an iOS operating system installed in the tab. Like other tablet devices, you will get the support of Wi-Fi connectivity, Touchscreen, OS, and mobile network. There are two main variants of iPad Wi-Fi only support and Cellular network support. There is not so much difference between these two variants. 
The latest version of the iPad is Apple iPad Air (2022). The device comes in four variants: 64 GB, 256 GB, 526 GB, and 1TB. In addition, you will get five different colors to choose from. This latest iPad model is powered by the latest ARM-based M1 chip that supports a Neural engine. 
Furthermore, there are various screen sizes for iPad, starting from 8.3 inches to a maximum of 12.9 inches. The best part about these displays is that they are Liquid Retina displays with true color tones. Besides this, the iPad also has a rear and front camera. You will get both rear and front cameras in most models. But, you will only get a rear camera in a mini iPad. 
Advantage of MacBook
— Lightweight and sleek design: Unlike other laptops or notebooks, MacBook laptops are very light in weight and have a sleek design. They are portable enough to carry in your bag from one place to another.
— Built-in Trackpad: MacBook laptop has a built-in trackpad, which makes it very easy to navigate and access services on the device. In addition, it makes multitasking very easy and fast. 
— Upgradable: Unlike the iPad, you can easily upgrade the hardware specs of the MacBook. If the performance of your device is lagging, you can speed up by upgrading existing hardware like RAM and Hard drive. 
— Wide Screen display: MacBook display offers crystal clear clarity thanks to the retina display. The display size starts from 11 inches to a maximum of 16 inches in size. 
Advantage of iPad
— Portability: iPad is very much portable when compared to the MacBook laptop. The large size 12.9 iPad pro only weighs 1.41 pounds. In addition, it measures a quarter inch in thickness. 
— Wide app selection: iPad has got an app store where you can find hundreds of thousands of apps and games for iPad. You can find both paid and free apps on the store. All you need to have is internet access to download the app. 
— Easy to use: iPad has a clean user interface, and you won't see clutter on the main screen. It is easy to navigate from one app to another, and multitasking is very easy. 
— Multimedia: iPad is a multimedia device, and there's no doubt. Using the iPad, you can access thousands of online content from your favorite OTT platform Netflix, Amazon Prime, CBS, and many more. 
MacBook vs iPad: Which is Better in 2022?
Before you make your decision, I recommend you be clear with your requirement or needs. If you are buying for editing, coding, or designing purposes, I recommend you to go with MacBook. Similarly, if you are buying for a multimedia purpose like watching movies or browsing social media, I recommend you consider the iPad. 
Conclusion:
Here in this article, we have discussed which is the better choice between MacBook and the iPad. According to me, you should select according to your need if you don't have much space in your bag to carry MacBook then you can go with an iPad. It is also the perfect choice. Both have great features and excellent support. And when we talk about building apple always gives excellent build quality on their device.
Frequently asked questions
 1. Can we use the iPad in water?
Yes, apple gives water-resistant features on their iPad.
2. Why we should purchase MacBook?
 If you are a professional in any field like programming, video editing, etc. then you should go with MacBook.
3. Why we should buy an iPad?
There are so many reasons to go with the iPad. Like lightweight, compact, features loaded, touchscreen, and many more.