Best
Best 5g Phone Under 30000 in India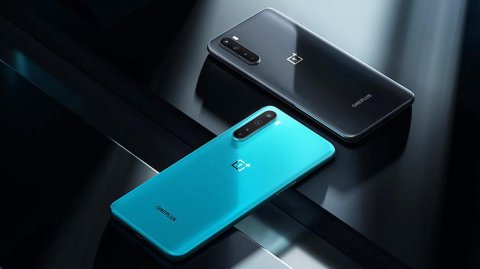 Read Time:
6 Minute, 16 Second
Now almost every person is planning to switch their 4G smartphone to a 5G smartphone. Because 5G smartphones come with so many advanced features, they also offer speed connections. If you are one of those who are planning to switch from a 4G to a 5G smartphone then this article is only for you. We have listed Best 5G Phone Under 30000 in India.
In the Indian smartphone market, there are so many brands available that have started manufacturing 5G smartphones like Samsung, Redmi, Realme, Oppo, Vivo,  etc. In 2021 5G smartphones will be launched in the flagship price range but in 2022 5G smartphone brands are launching their phones at affordable prices.  Here in this article, we are going to give you an in-depth review of the best 5G phone under 30,000 in India. If you stay till the end you will get a perfect idea about the best 5G phone
If you are looking for a smartphone that comes with 5G support as well as comes with the premium build quality. Then the OnePlus Nord 2 can be the first choice for you. This smartphone brand manufactures very high-quality products and offers so many premium features. The camera, speed, processor, and everything are the best in this smartphone. The camera and performance are not going to disappoint you.  Overall this is one of the best phones on our list. This is the best phone under 30000.
Realme recently launched their budget gaming phone with 5G support that is realme GT master edition. This smartphone is specially designed for gamers who have a budget under 30,000. If you are a gamer who needs good performance then this smartphone can be the perfect selection for you. The best part of this smartphone is it comes with a 144 Hz refresh rate. And the Snapdragon 778 processor takes the performance next level and gives you an excellent experience while gaming.
It is another OnePlus brand smartphone in our 8 best 5G phones under the 30,000 list. We selected this smartphone because it is an all-around phone. Whether we talk about camera, performance, or display everything is up to the mark. The best part of this OnePlus Nord CE 2 is. It comes with a very premium design.  If you have a budget before 25,000 then this can be the option for you. This is the best One Plus phone under 30000.
Samsung is one of the leading smartphone brands in India. It manufactures both flagship and midrange phones with premium features. The Samsung brand is known for its UI and smooth experience. This Samsung Galaxy A33 comes with a big battery as well as a good processor. The design of this smartphone can disappoint you. If you are a Samsung lover then this is the only best option under 30,000.
If your priority is the camera. Then realme 9 pro plus is specially launched for you. This smartphone gives you the flagship camera sensor  Sony IMX766. That gives you flagship picture quality and video quality too. Also, you will get an in-display fingerprint sensor. The design and build quality are superb. It comes in 3 colors. One of them is 2 in one color. Now let's see the specifications of this realme 9 pro plus. This is the best 5G phone under 30,000 in India.
iQOO is known as a performance smartphone brand in the market. It provides flagship performance at a mid-range price.  If your priority is performance and gaming too then this might be the best selection. The display and camera are quite impressive when compared with other brand smartphones in this price range. The most attractive feature given in iQOO 7 is its display. The display of this smartphone comes with a full display without any Bezel. This is the best phone under 30000.
Xiaomi 11i is the competitor of realme 9 pro plus. If you need a premium design with long battery life with good build quality then this can be the perfect option for you. If you don't want to go with realme 9 pro plus then Xiaomi 11i Hypercharge is the best option for you. Mediatek Density 920 is a very capable processor for gaming.
Oppo Reno 6 is the last mobile in our list of 8 best 5G phones under 30,000 India. Oppo Reno 6 is a competitor of Xiaomi 11i Hypercharge. This Oppo Reno 6 is well known for its camera. It offers portrait video features. This smartphone is available in the online market. If you are planning to buy a slim smartphone then we strongly recommend you to go with the oppo Reno 6. It comes with 5g support and a good camera.
Smartphones are becoming necessary in our daily life. In this pandemic situation, everyone is working from home. And also every person taking their online class. The main reason to buy a 5G smartphone is internet speed. After 1 to 2 years almost every state is going to establish 5G networks. Buying the 5G phone now can be worth it. We have listed the 8 best 5G phones under 30,000 India. You can select according to your need. Hope this article helps you a lot in getting the idea of the best 5G smartphone in India.
Frequently asked questions:
Which is the best 5g smartphone with an excellent camera?
Realme 9 pros plus is one of the best camera smartphones that comes with 5G support.
Which is the Best gaming phone with 5G support?
There are two smartphones on our list, the GT master edition and the IQOO 7. Both are excellent 5G phones got gaming