Gaming
10 Cool Gaming Setup Ideas in 2022
Read Time:
5 Minute, 19 Second
Building the best gaming setup has never been easy. When you are building a gaming setup, there is a lot to consider. However, most people fail to consider these things in their setup. Moreover, there is no definite guide to creating a cool gaming setup. Therefore, today in this article, we will discuss some ideas which could help you build a cool gaming setup for yourself. Here is the list of 10 cool gaming setup ideas in 2022.
10 cool gaming setup ideas in 2022
AI Assistant

Color Scheme

Ambient Lighting

Multiple Monitor

Sticker 

Wallpaper

Furniture

Smart Accessories

Sound system

Soundproofing materials
---
AI Assistant
Nowadays, most laptops and smartphones come with a built-in AI assistant that helps us navigate with our phones and features onto it. Similarly, if you also add an AI assistant to your gaming setup, it will greatly help you control smart devices. You can customize your daily routine and do the task using an AI assistant. Besides this, AI assistants have a lot of these features. 
There are two major AI assistants available in the market Google and Alexa. These assistants are built inside the speaker, and that is equipped with a microphone, and you will need an internet connection to operate. Depending upon your requirement, you will find different sizes and types of assistants in the market. 
Color Scheme
 Color Scheme is very much necessary when you are creating your gaming setup. Colors from your hardware devices to cables and lightning can make your gaming setup incredible. Here are some color schemes that you consider according to your preferences.
Orange:

 The orange color scheme in your gaming setup portrays joy and enthusiasm. Similarly, bright orange LED light makes your gaming setup more appealing and inviting. 

White:

 White is the color and symbol of purity. The white colors in your gaming room make your room look bigger and brighter. Besides this, you can also choose your wall texture when you've white colors in your gaming room. 

Gray:

 Gray is mostly used color by most of the gamers in your gaming room. Unlike other colors, grey color works with any background color and sticker. You can also use colors like white, black, and blue alongside grey. 

Blue

: Blue color gaming rooms are more vibrant and associated with calmness and professionalism. You don't need to paint your existing wall blue colors beside; you can use blue lighting in your room. 
Ambient Lighting
Lightning is another important thing to consider while creating your gaming setup. Good lighting in your gaming room can elevate your surroundings; add personality, spotlight special effects, and many more things. 
There are different types of light that you can consider for your room, including Skylight, laser light, Strips LED light, projection light, and so on. You can use these lights to improve your existing gaming and add more beauty. 
Multiple Monitor
Though, having multiple monitors for a gaming setup is not mandatory. But, having one can make your setup look more dynamic and cool. Similarly, it also increases immersion and lets gamers spread visual information across the screens. 
Besides this, a multi-monitor setup makes multitasking more efficient and easy than a single-screen setup. There are plenty of such benefits of having a multi-monitor setup for gaming. If you don't have one, I recommend you consider a dual monitor setup. 
Sticker
A sticker is another great way to improve your gaming setup. If you are not willing to paint your gaming room, you can opt for a sticker. You can find a sticker for almost everything, whether it is your favorite gaming character or logo. Besides this, you can create your custom sticker from the printing shop. 
Wallpaper
Apart from the sticker and paint, wallpaper is another option that you can go for. Nowadays, wallpaper comes with printed a, making your gaming room even more appealing and cool. Unlike stickers and paint, you don't need much effort to apply wallpaper to your gaming room. It is very easy to cover your wall with wallpaper. 
Furniture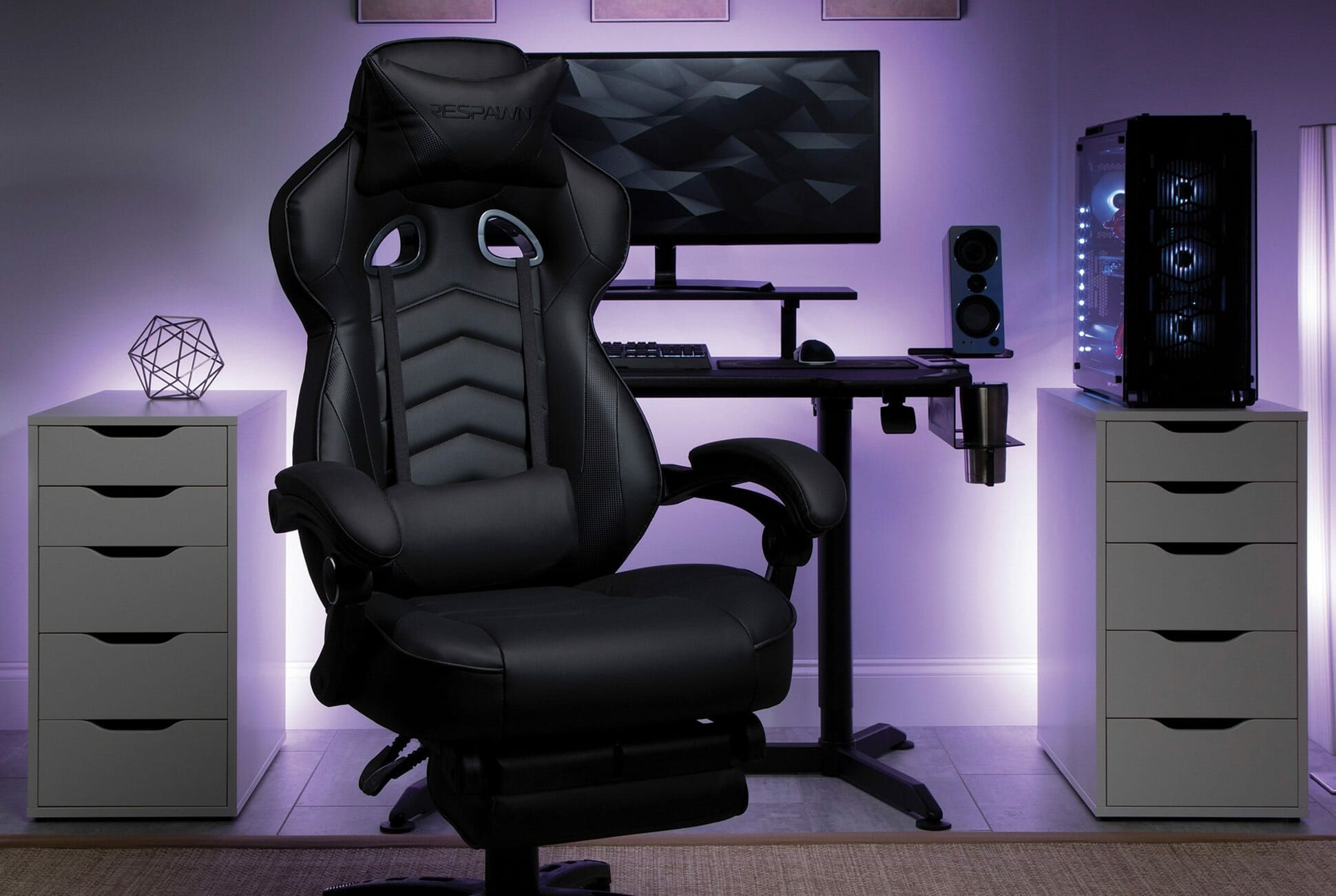 When you are creating a gaming setup, there are various furniture items that you should consider. It includes chairs, racks, tables, and other different furniture items. If you have the budget then you can also go with smart furniture. They are adjustable, detachable, and easy to carry from one place to another.
Smart Accessories
Smart accessories are not mandatory for gaming setup but having one of these accessories can make your life easier. Nowadays, many smart gadgets are available in the market, including smart lights, smart door locks, sensors, and many more. These devices can be voice-controlled using AI assistants like Alexa and Google. 
Sound system
The gaming room can be noisy if you are not playing games with your headphones on. However, playing games without using headphones is a very different experience. In modern games, sound plays an essential role the gaming. For instance, in survival games, sound helps you find out your enemy and alert you before the enemy takes you down. 
Soundproofing materials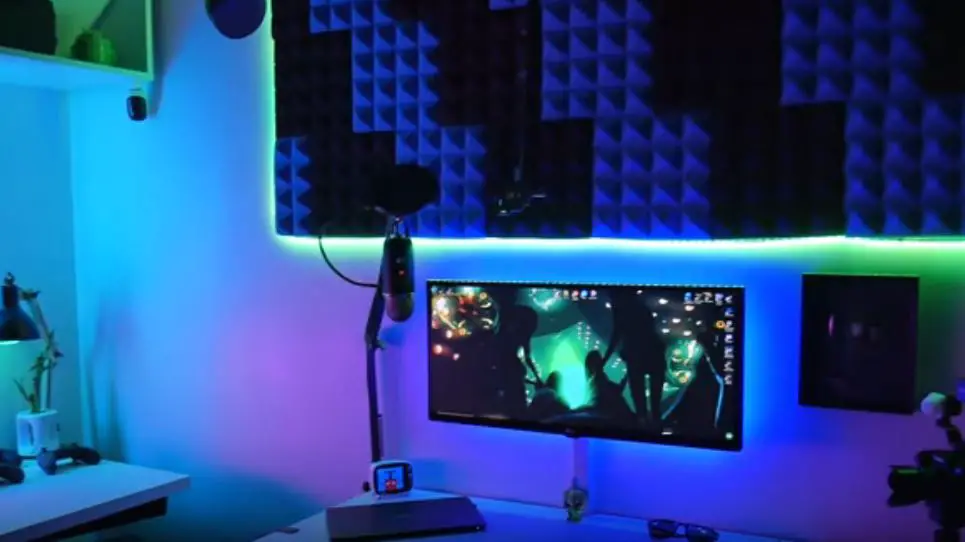 Games' sounds can be frustrating to non-gamer users. The problem can be minimized using soundproofing materials like acoustic foam. Acoustic foams are an effective way to minimize game sound outside of your gaming room. 
What accessories are needed for gaming setup?
As we all know, the essential gear for gaming setup is the mouse, headset, keyboard, monitor, and chair. I am assuming that you already have these accessories on your setup. To enhance your existing gaming experience, you can include smart gadgets, VR headsets, AI assistants, and many more. Besides this, so many gadgets are available for gaming setup that you can consider your gaming setup to make it cool. 
Conclusion:
In this article, we discussed 10 cool gaming setup ideas for 2022. If you are a beginner and want to create your gaming setup, this article is beneficial for you. Apart from essential accessories like mouse, keyboard, monitor and CPU. There are so many things that you can add to your gaming setup. I hope that the article was helpful for you and if you have any queries related to our article make sure to leave your query down below the comment.